Serving Pakodas in the Estonian Summer - I
As an international student I am always looking for ways to have interesting experiences and if I can make some money on the side while doing that then nothing beats that. In the summer of 2021, I did just that by working on a food truck for two weeks. In the first week we served a Middle-Eastern cuisine, and the second week we served an Indian menu that I picked. In a move that could make Modi-ji proud, I picked onion and potato pakodas for my menu.
How did I get there?
Given that I have a section dedicated to food you can easily guess that I love to cook. So, with a motive to hone my skill I worked part-time at a Nepali restaurant called Mandala in the first semester of college. I was tasked with the duty of washing dishes and prep work. In the past I have done plenty of work like this so I didn't shy away from this. To be honest I believe everyone should do jobs like these to understand and empathize better. It was a back-breaking minimum wage job. I kept at it for about two months and then the workload at the university shot up. So I couldn't justify working at the restaurant anymore. Thankfully, I did well enough at the university and received a small stipend. This helped me cover my living expenses. Also the experience at Mandala helped me get to the exciting part of designing my own menu and running a food truck for the summer festival in Tartu. So quitting that job was the right thing to do in hindsight.
I kept getting better at cooking at a slow pace even after I left Mandala. Towards the end of May 2021 a facebook post from Dan Prits caught my attention. Dan was looking to hire a chef to work in the kitchen. Dan and Jameela work at their company, Köömen (Cumin in Estonian). It is a social enterprise that offers authentic national cuisines from people who have settled in Tartu from all around the world. I've spent a considerable time in Israel, and this opportunity to work with Middle-Eastern cuisine was too good to pass up. At the very least I wanted to apply. So I wrote to Dan, and started the conversation about the role. I was very enthusiastic about it and made my version of hummus for the interview. The official verdict for the hummus was that it needed more lemon, but it was good nevertheless. After this, I had a test day to make sure I could work in the kitchen. Then, Dan had a long conversation with me about my motivation. It was a good fit, so I got the position. From the get-go I had been clear that this is something I am considering only for the summer since I'd have some free time. The deal was that I'd work at the food truck at a festival called Autovabaduse Puiestee (Car-free avenue, you can use Google Translate to get a sense of what it is), for a week I would work with Köömen's original Syrian/Middle Eastern menu (Falafel, Hummus etc) and the week after I would do an Indian menu.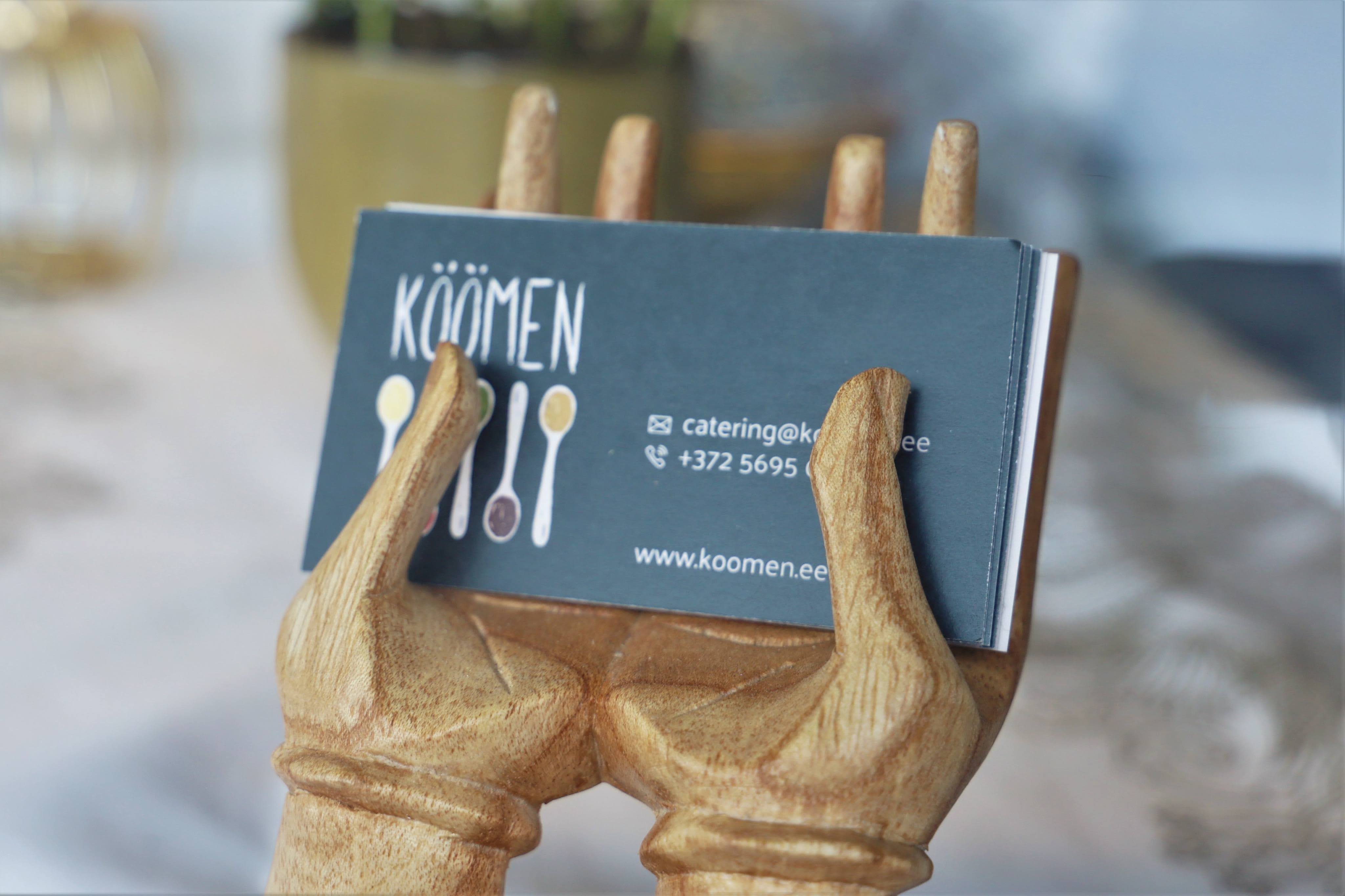 My Work and Experience with Operations:
To cut to the chase, working for a week with the Syrian menu helped me understand the logistics and the workflow. There were plenty of things that weren't optimized when it came to the way the Syrian week was organized. The biggest problem that I noticed was that we had two kitchens, one in the Tartu City Market nearby and the kitchen of the food truck itself. The food truck had a large fryer for the falafels, while all the raw materials and equipment required to make the falafel mix lived in the market kitchen. This presented a big problem because we couldn't plan the quantities properly, and we didn't have enough storage in the truck to make enough for the day and store. An additional complication was that the market kitchen had to be closed when the market closed between 4:00-5:00PM, while the food truck stayed open up until 9:00-10:00PM. We'd spend valuable time shuttling between the two kitchens in the morning. Business started at noon, but given the fragmented kitchen it was quite challenging to prep everything on time.
At this point I still hadn't picked the menu, since this was my first time doing something like this I wanted to do something simple. I picked the dishes that only needed the kitchen of the food truck. So for the Indian week we served two types of Pakodas (Onion and Potato), Rava laddus, a Spiced Lemonade, Masala Soda and a crowd favorite Mango Lassi. That's it. Except the Mango Lassi the entire menu was vegan. This was a happy coincidence to be honest!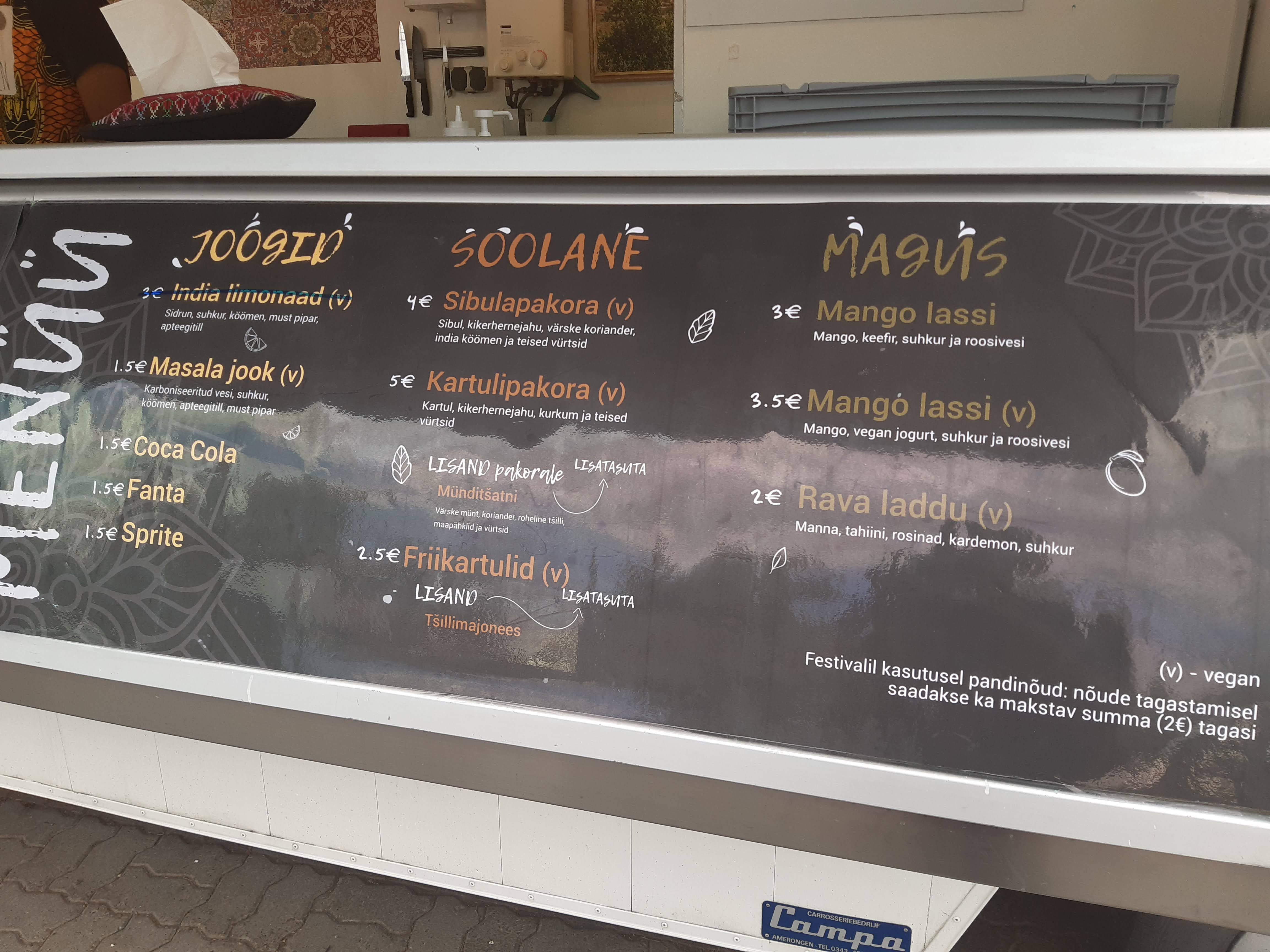 Apart from picking a simple menu, there were plenty of other things that I did to make the operation run faster. Some of these were strokes of luck and some were simply things that I intuitively knew. For instance, Köömen didn't have a POS machine to accept digital payments, luckily a day or two before the Indian menu started we got a machine. Earlier we used to spend a ridiculous amount of time handling the cash box, and doing the accounts. This only meant more work even after closing since we would need to manually move the money to the bank. By this point of time I knew that I would push for digital payments as much as I could when I was running the truck and I did. Another optimization was in the way the menu was laid out in the billing software, for the Indian menu I color coded the menu, and made sure that it was easy to handle the billing. With Köömen this was a challenge because the menu for the food truck was only a small portion of everything they offered. So for the people billing it was always a challenge to look for the correct items.
The result of all these things? We opened everyday without a rush, sometimes we even started prepping a little later than the usual 10:00AM and still opened on time. I was quite adamant about closing at a sane hour, I wanted to ensure that the people working with me rested well, and were ready for the next day. In trying to do so I took on the responsibility of bringing back the large containers and aprons back to the dormitory to wash them so that they would be ready for the next day. To me this made sense because I would have to spend a lot more time and effort washing the containers if I left them overnight and they dried off. Washing the aprons everyday was overkill, but I did it anyway. On the business side of things, it was a lot easier to figure out how the business did because a lot of the sales were digital, and since the raw material was quite cheap we made a decent profit as well.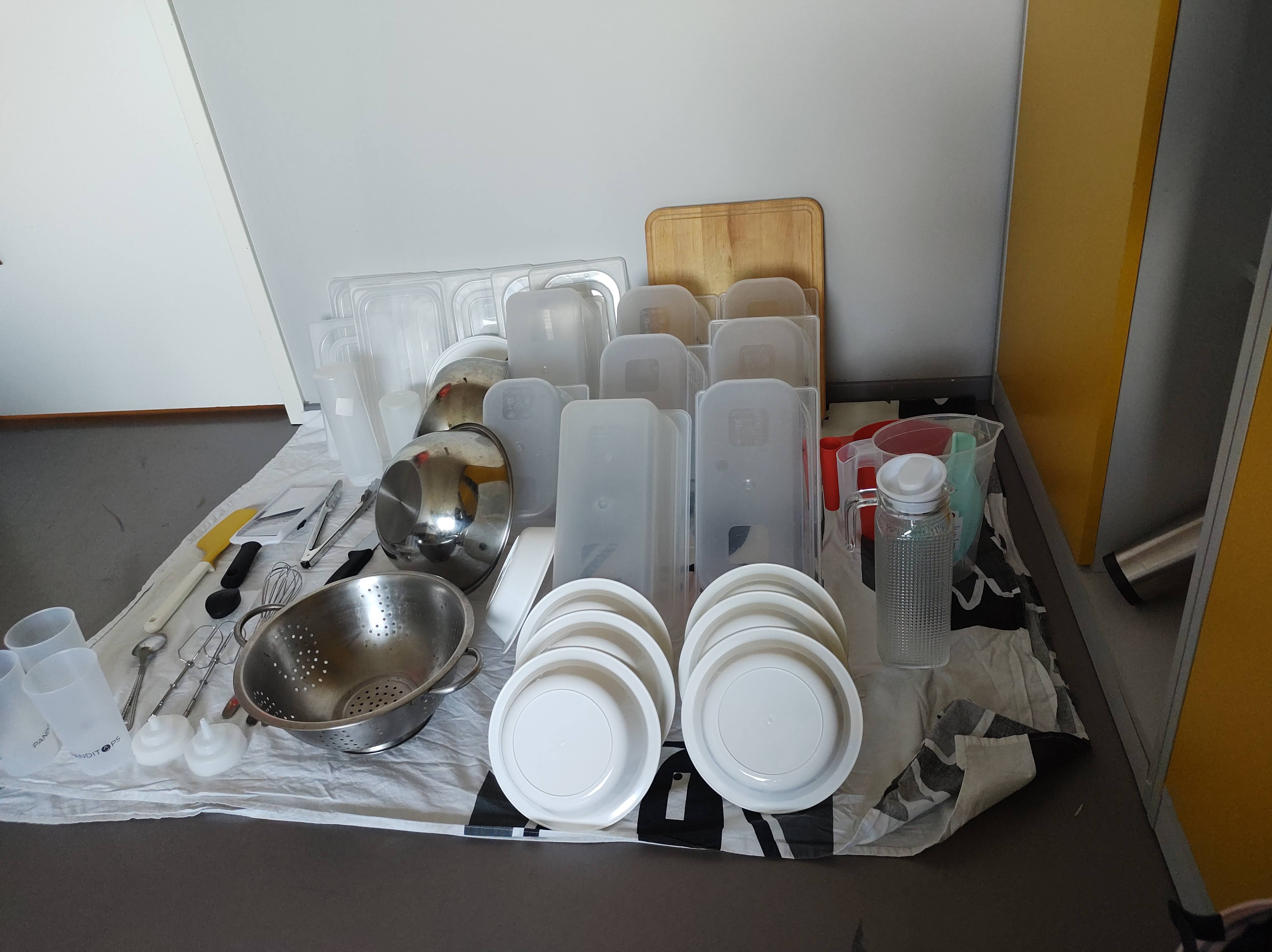 A point to note here is that Köömen started off as an NGO and the food business wasn't their top priority at the time. I also happened to be there at a time when they were figuring out the direction they would take the organization. I am quite sure that they would've figured out some of the things over time. After my gig, I sat down with both Dan and Jameela to speak about my experience and gave them feedback about the operational side of the food business. I was no expert, yet Dan and Jameela listened to me patiently. It was a great learning experience for all of us.
PS: Part-II has some fun anecdotes and is a lighter read.